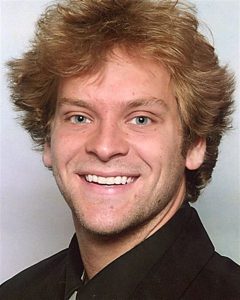 By the time Corey Leech succumbed to drug addiction at the age of 31, his childhood trauma had already been widely publicized. In a case that has dragged on for years – and is still ongoing – Corey provided brave testimony about years of sexual abuse at the hands of an educator at Bishop McCort High School.
Thanks to Corey's family, his story won't end there.
"At Corey's service, we were honored by the number of people who came to tell us how much he had made a difference in their lives," says Corey's mom, Cindy. Some of the most touching stories were from the parents of the children that Corey cared for as a NICU nurse. "It means everything to us that people remember Corey for the kind person he was and his immense compassion for others, and not the path he went down because of what happened to him."
Corey was athletic and loved sports. He graduated Magna Cum Laude from Mt. Aloysius, where he completed the rigorous nursing program while playing on the baseball team. Corey was loved, greatly — by his large family (he's one of ten boys), scores of friends, and the countless people who were in his care.
Despite the tragedies that Corey suffered, he never stopped trying to make a difference in the lives of others. As a tribute to Corey, the Leech Family will continue to help people in his name, with the Corey Leech Memorial Scholarship Fund, administered by the Community Foundation for the Alleghenies.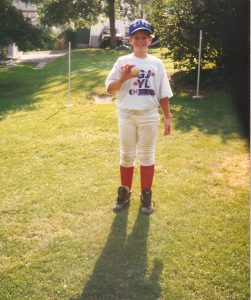 The annual scholarship will go to a Bishop McCort graduate pursuing a degree in nursing, Corey's profession and passion. "We want it to go to someone who, like Corey, is kind and caring and is dedicated to helping others. We want something positive to come of this because it was important to Corey to make a difference in the lives of others."
Now his memory can inspire a generation of caretakers, and Corey's legacy becomes one of healing.